1920 Tornado in Gaines, Michigan
---
March 28, 1920 - Genesee / Oakland Counties - 4 deaths and 11 injuries. This twister damaged 20 homes and 15 cottages. One person died in a car.
Near Durand, Michigan and Gaines, Michigan.....not sure of the exact location. Possibly just east of Shiawassee County in Genesse County, between Durand in Vernon Twp. and Gaines in Genesse County.
Below is the remains of the Crull Farm. Back of picture says:
The Crull house and barn located 1 mile north and 1/2 mile east of Al Weavers place.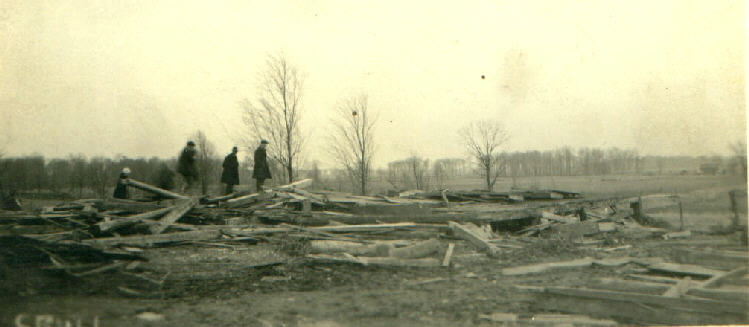 Below is the remains of a new Buick Six.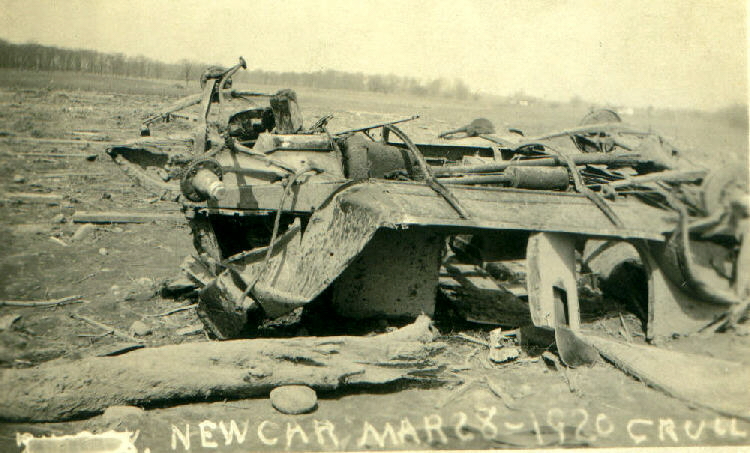 Back of the photo below says:
The Shivey place formerly known as the Richard Martin farm. They name the car as a new Maxwell, however it looks more like a 1920 Ford Touring.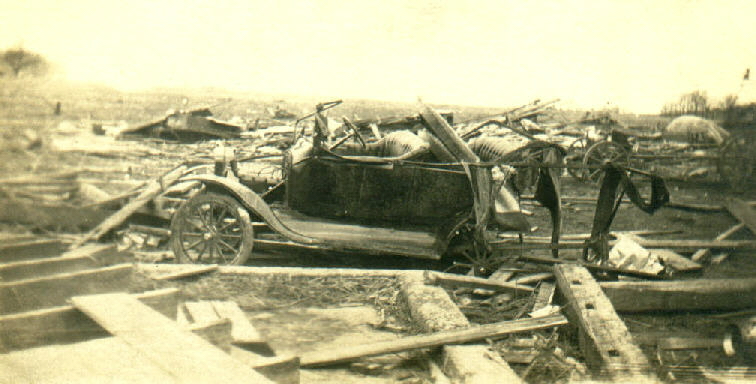 ---