Grand Trunk engine #6405
Durand, Michigan
---
by Loren Latta

I believe this was the last run of #6405 arriving in Durand in Sept. 1959. I met John Marquis in Durand that day after returning from Brush St. Station and a day at Milwaukee Jct. shooting a few rolls of film.

John lives in Ohio and works for Amtrack, but as kids, we had permits with the GTW to ride in the cabs of loco's (or where ever the crews would allow us to ride).

He was written up in the Durand Express in May, 1996 with a story about his adventures and continued interest in GTW history.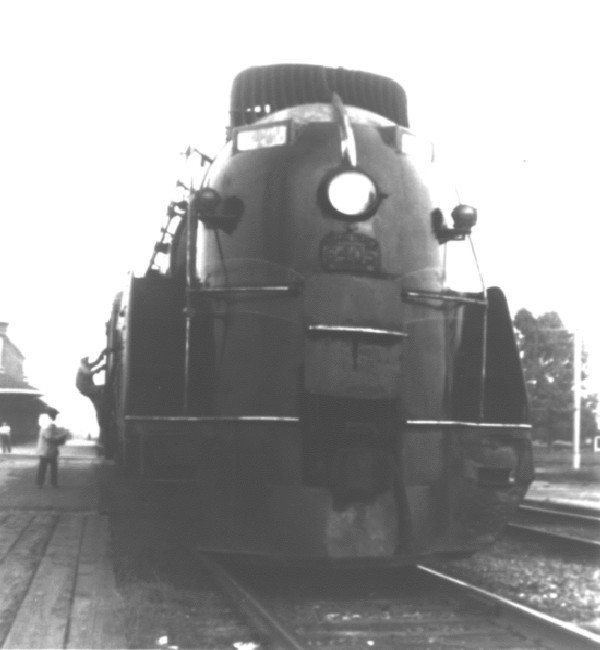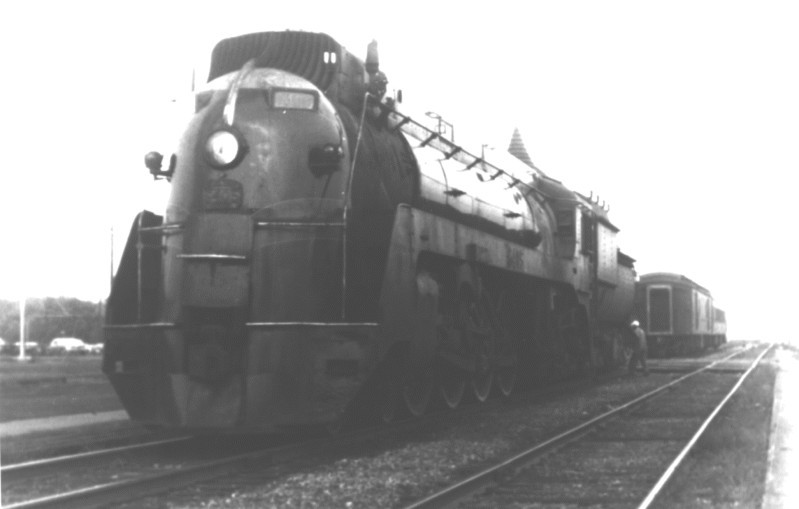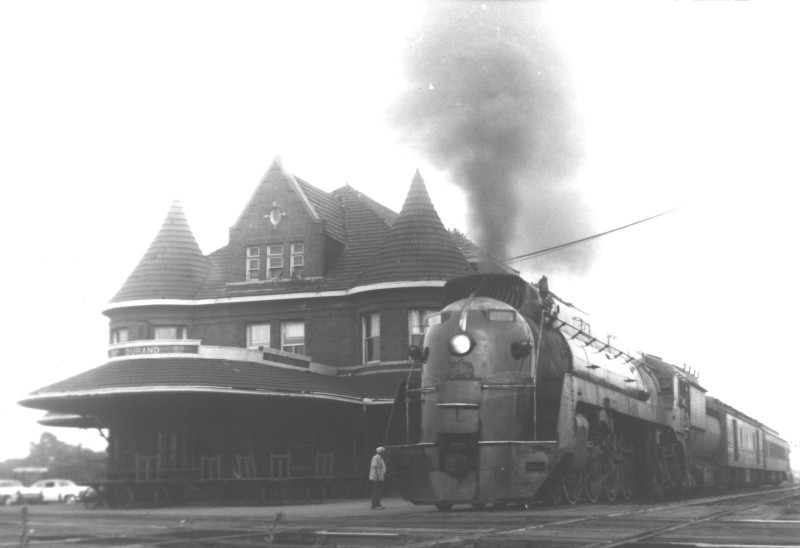 ---