Corunna Depot
Witches Hat Style
Corunna, Michigan
---
---
The Grand Trunk Railroad built many "Witches Hat" style depots. This one was torn down in the early 1970s.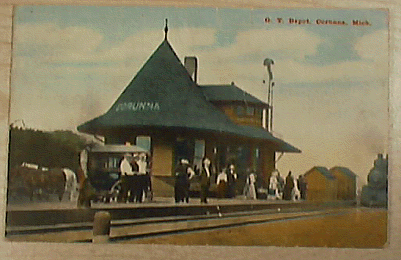 The Grand Trunk Depot in 1900....Corunna, Michigan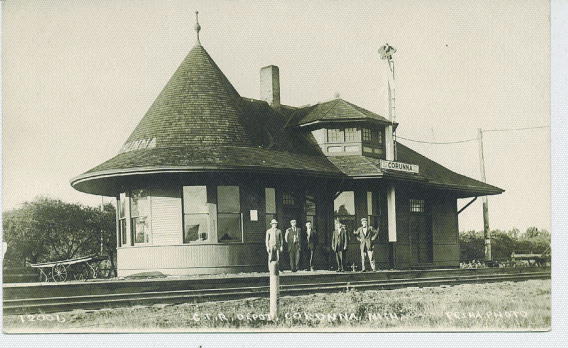 Below is the Corunna Depot in 1909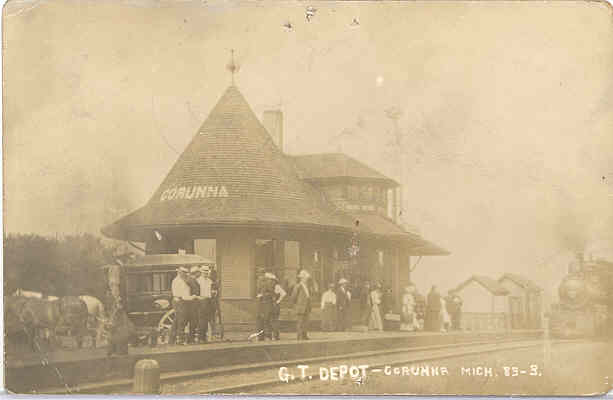 ---
---
Corunna also had an Ann Arbor Depot.
Always looking for any Depot pictures from Shiawassee County.
Please e-mail your depot photo today!
---
---
---