Weatherproof Body Company
Corunna, Michigan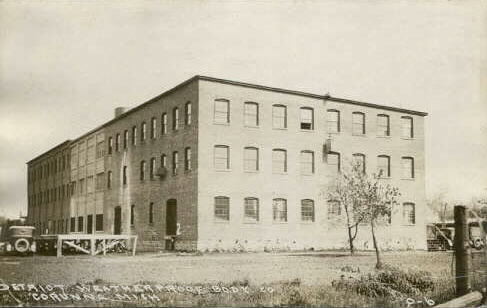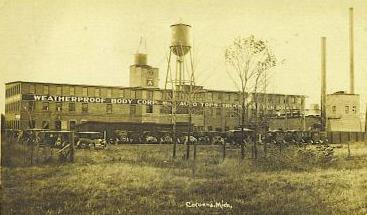 This company employed over 2000 men and women and had the largest payroll in the area.
In 1919, the Detroit Weatherproof Body Corporation, located in Pontiac, needed larger facilities to manufacture auto tops, sedan bodies, commercial bodies and cabs. Learning of the two vacant furniture plants in Corunna, plant A and plant B of the Fox and Mason Furniture Company. They were met by a group of Corunna businessmen and soon purchased both plants and moved their operations to Corunna in 1921. In 1924, Edwin C. Morine was the General Manager.
Circa 1915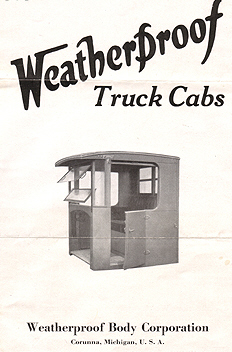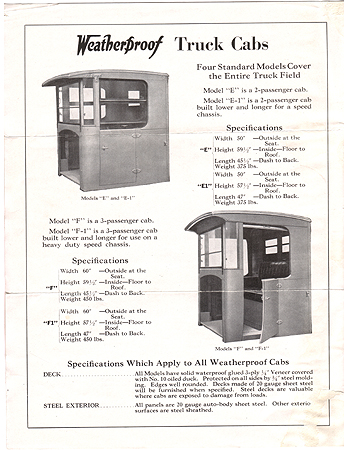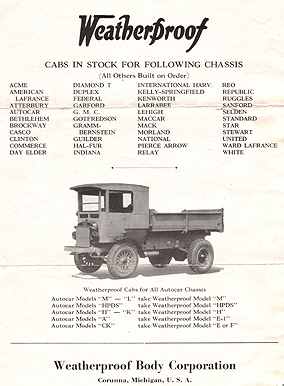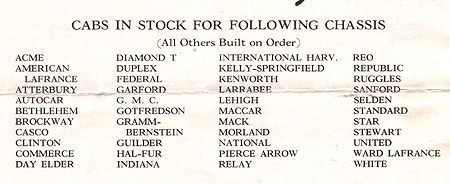 In 1928, this company purchased the former Field Body plant at Owosso, where they began producing 600 sets of Ford 'sedan body sub-assemblies' each day. However, by sept. of 1928 the firm was sold for $750,000 to a Motor Company in Freeport, Illinois.
---
Corunna Manufacturing Company
After liquidating plant A of the Weatherproof Body Corp., Mr. Fred Ritter and Mr. Larry Gardner bought plant B from Allied Motors Industries, who held controlling interest in Weatherproof. Both men were of the opinion that plant B was a good investment and could be operated successfully under careful management. Eventually incorporated as the Corunna Manufacturing Company, Mr. Ritter became President and General Manager, Mr. Gardner served as Sec.-Treas. and Superintendent.
They employed 1000 men and women, who between 1937 to 1942 produced 4000 table model radio and phonograph cabinets and 600 radio consoles per day.
During WWII, the company used plant A to produce 100,000 plywood cases for shipping airplane expendable gasoline tanks. Plant B was leased to a Detroit firm who produced soldiers barracks.
After the war, due to government O.P.A. price controls and faced with a 50% labor rate hike and materials increase, it was impossible to operate profitably, thus ending the production of radio cabinets.
---
More Shiawassee County Michigan History