Old Barn Advertising
---
Chew Mail Pouch Tobacco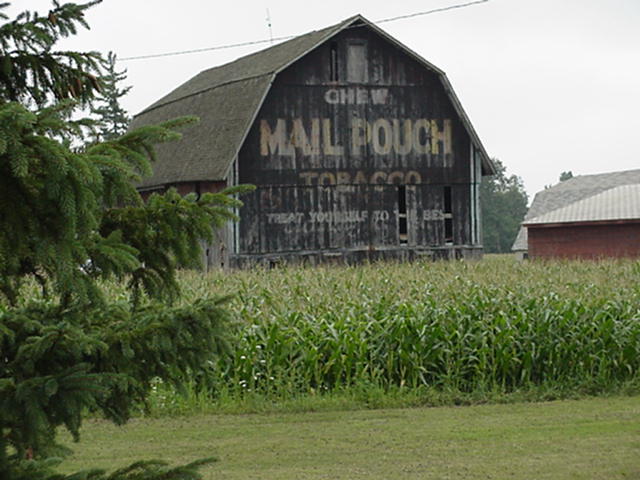 Sadley this barn, located on M-52, north of Owosso was torn down in 2001.
Mail Pouch Tobacco is headquartered in Wheeling, West Virginia.
Harley Warrick has painted over 20,000 of these barns during his career with Mail Pouch. Some of these barns have survived over the years, as does the one pictured above. And a few have even been repainted by their owners.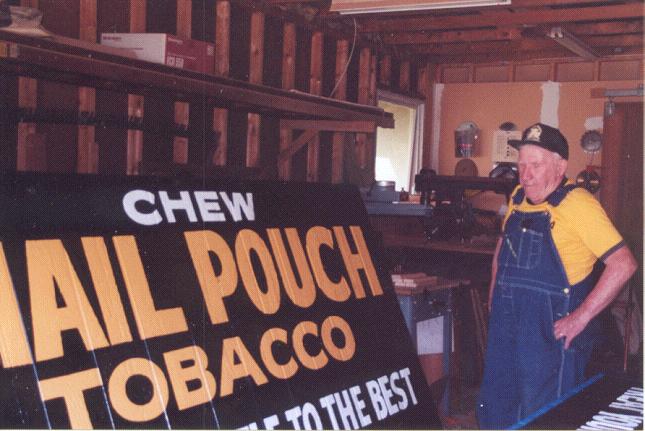 Harley with one of his famous signs.
Thanks to Elmer Napier for supplying this picture.
---
---