---
---
Octagon Barn
This architecturally innovative barn was built in 1912 by Harley Jeremiah Hubbard to replace several buildings which had burned. Recently, repairs to the original galvanized steel roof, painting the exterior of the barn and restoration of the interior, which measures 96 feet across and 75 feet high at its cathedral-like center, have been done.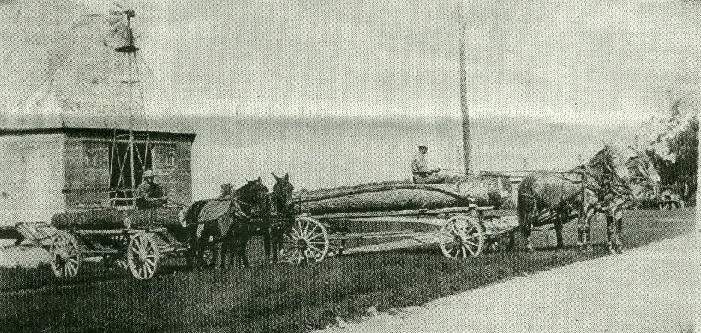 As It Looks Today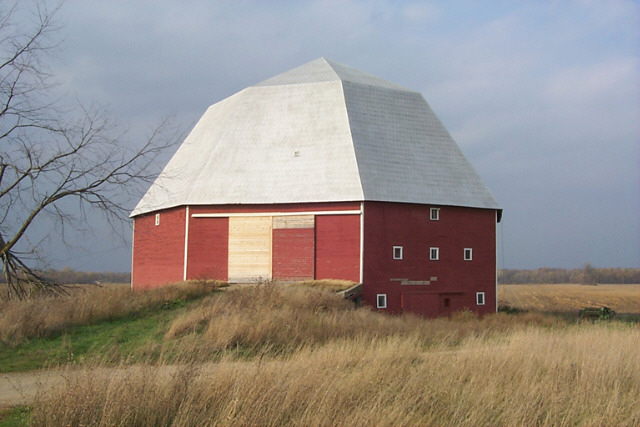 Located at 8700 W. Wilkinson Rd. Middlebury Township
(About one mile west of Carland Rd.)
---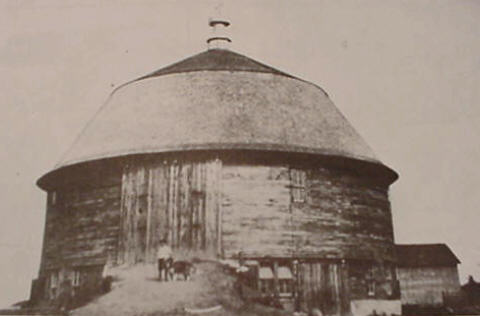 McKay Barn
Round barns are few and far between. But Oliver McKay had a dream of a round barn and upon return to his family farm from Michigan Agricultural College (MSU), he decided to have one built. Albert Judd and his crew of carpenters built this structure on the north side of Cronk Road in section 32 of Hazelton Twp. in about 1902.
The college was recommending this style, because the full basement was utilized for livestock and the main floor for hay, straw or grain. It also incorporated the silo on the inside. It was however an expensive barn to build.
Sadley, a cyclone destroyed this building in about 1940.
---
Shiawassee Agricultural Statistics
---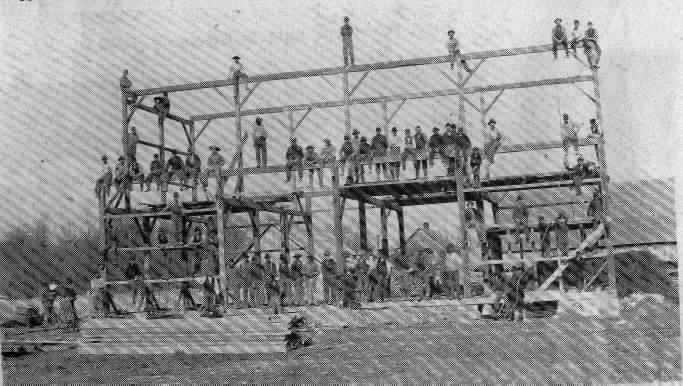 Building a barn was a neighborhood project in the early days. This picture was taken in 1896 and was at the William Briggeman farm at 3100 W. Wildermuth Rd. in Owosso Township. The barn was moved to 3222 W. Wildermuth Rd. in 1927.
---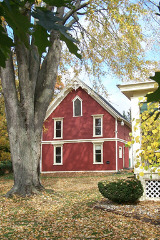 McCurdy Barn
Built in 1890, this 2 1/2 story frame structure, with gabled ends and pointed windows, was designed to fit architecturally with the mansard-roofed house built shortly before as a wedding gift to John McCurdy from his father, the honorable Hugh M. McCurdy. It is located at 402 Corunna Ave. Corunna, MI.
---
Adin Brown Barn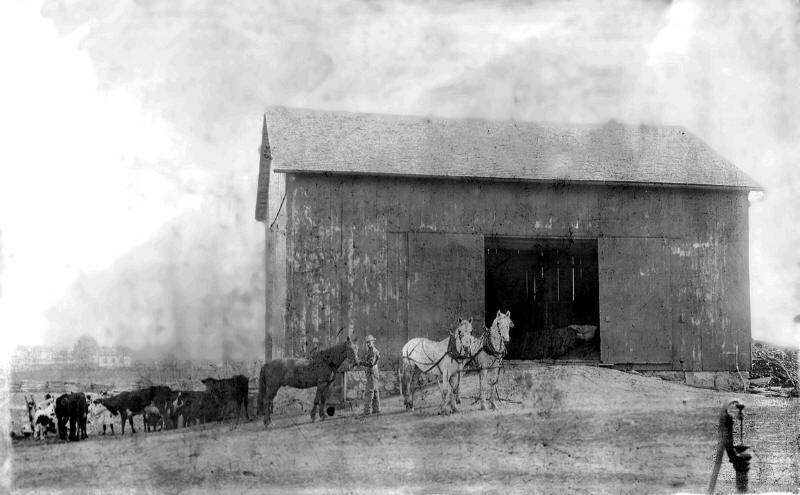 Adin Brown's barn was located in New Haven township, at 6201 N. Kerby Rd. It does not exist today.
---
H.A. Brown Horses and Feed Mill....Perry, MI
---
Steam Shovel used to dig the foundation of the St. Paul Catholic School
Ground Breaking - March 1, 1927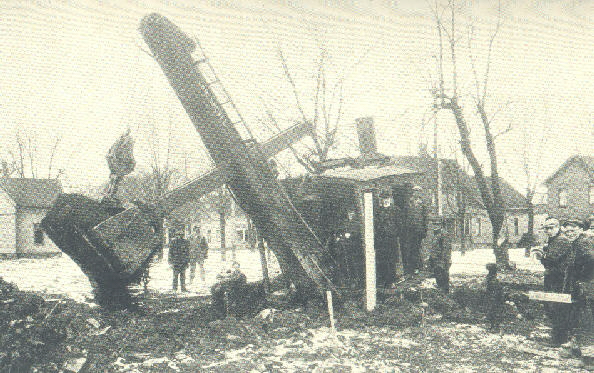 ---
---
Chew Mail Pouch Tobacco
---
Frank Gilbert and his Threshing Machine
---
Shiawassee County Agricultural Society
---
---
---