Model T Ford Truck Cabs
by the Field Body Corporation
Owosso, Michigan
---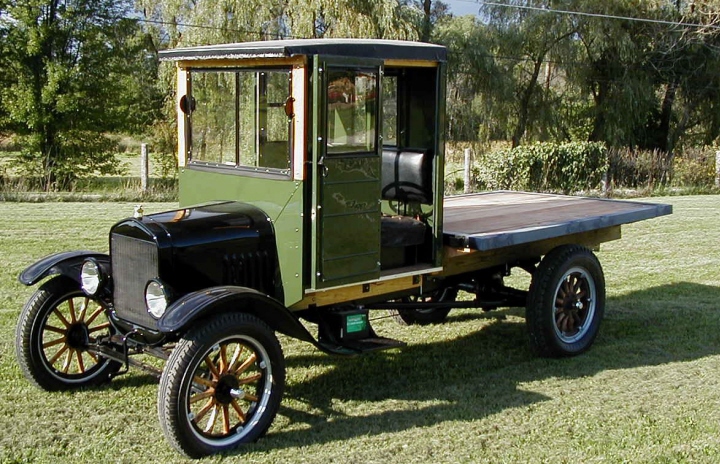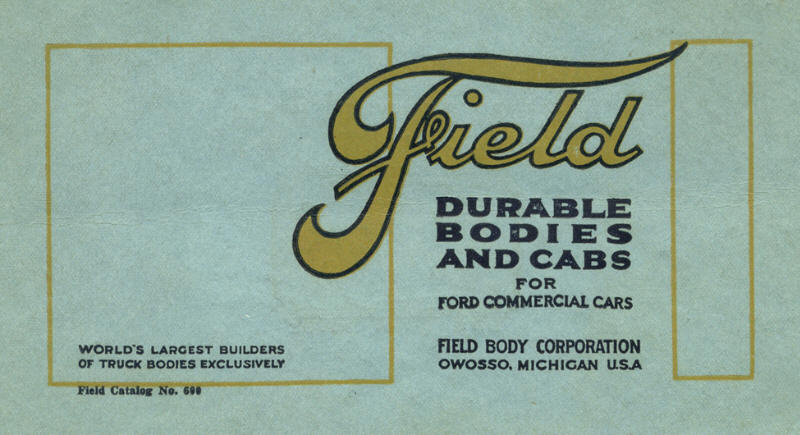 The Field Body Corp. actually stated out as the Field Manufacturing Company in about 1918. The owner and general manager was John Franklin Fields who came to Owosso from Ionia. He setup shop in the old Owosso Carriage & Sleigh Company plant that had been vacant for a few years. It was a hugh building, several blocks in size with railroad tracks that ran into the building. The company was located at 201 Milwaukee St. and was situated on a siding of the Grand Trunk Railroad.

He began building truck bodies and eventually caught the eye of Henry Ford who was cranking out the famed Model T Ford. Henry wanted to build a truck and probably looked for someone who was building truck bodies that might fit onto his one-ton Model T chassis.

The following Field Body Catalog is from 1920's era. By 1926, the Field Body Corp. was in financial trouble and it was reported that the assets of the company were sold to the Grand Rapids Trust Company for $121,000. In October of 1926, a Grand Ledge, Michigan company purchased the plant itself at auction.

It appears that the Field Body Corp. was a going business and you have to wonder why it closed in such a short time. Perhaps, Ford decided to manufacture his own bodies for the new Model A that he would start production in 1927. Why Ford did not buy the Field Body Corp., is not known.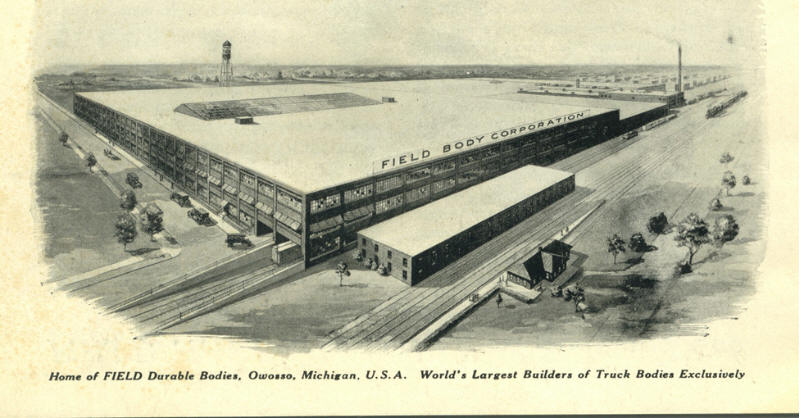 World's Largest Producer of Truck Bodies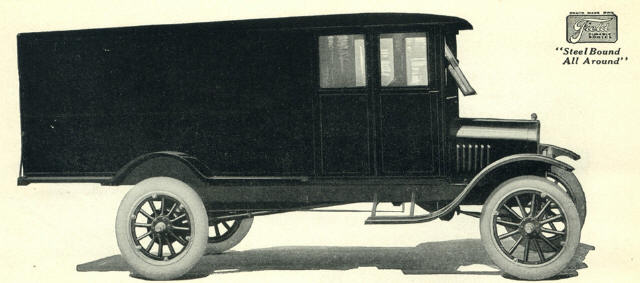 Company officials included:
John Field President, Edward J. Frederick V.P. and Treasurer and Ann M. Cavanaugh served as company Secretery. In the 1926 Polk City Directory for Owosso, no mention of the Field Corp., however John Field was listed as owning a Machine Shop which also sold Studebakers at 1100 W. Main St. in Owosso. He and his wife resided at 404 W. Williams St. in Owosso.
---
Field Body Corp.
Model T Ford Truck Body Catalog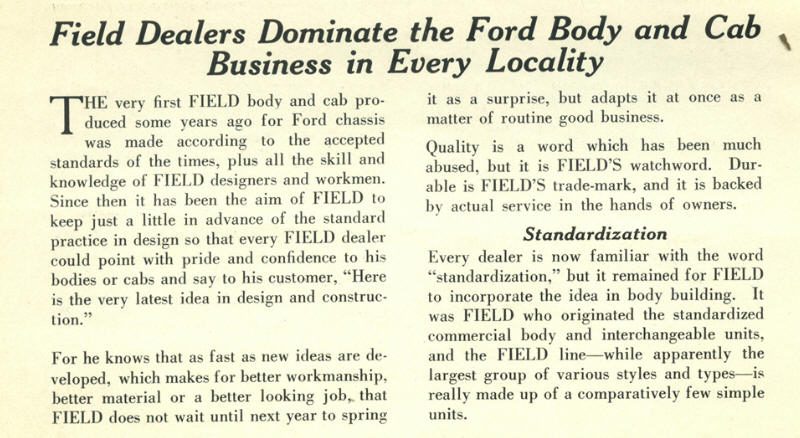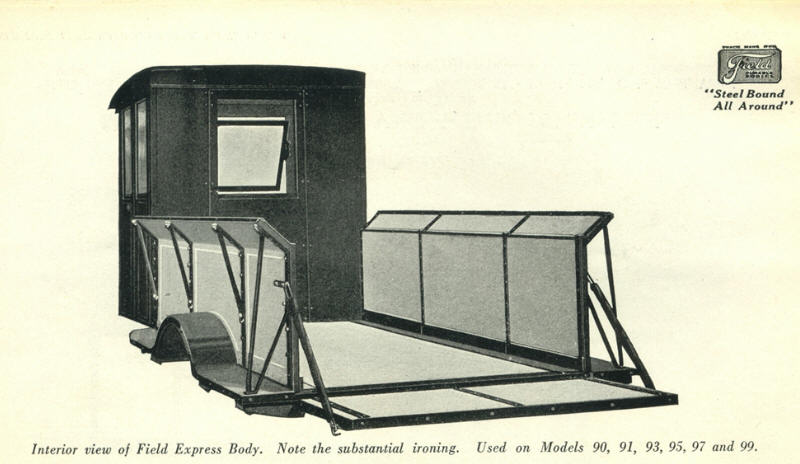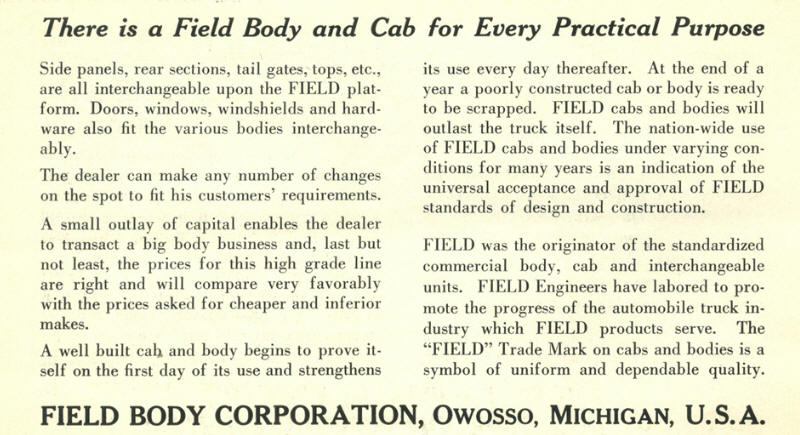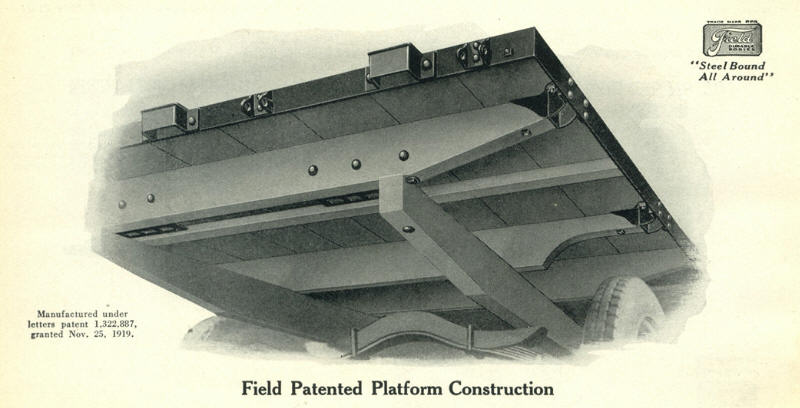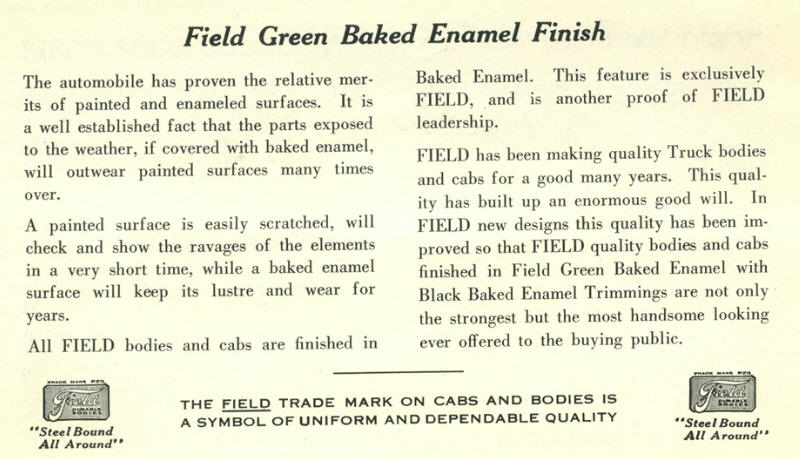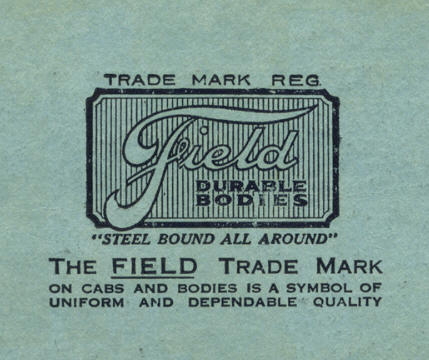 ---
Field Truck Cab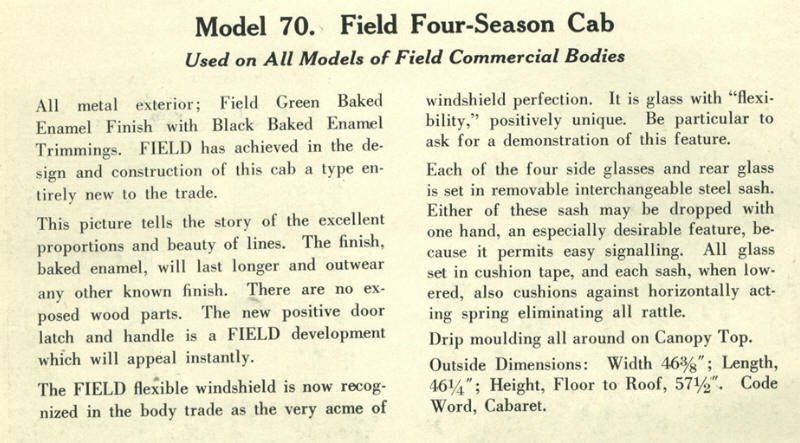 Field Four-Season Cab - Exterior - Model 70
Field Four-Season Cab - Interior - Model 70
---
Field Truck Bodies
Model 90 - Open Express Body
Model 91 - Express Body with Canopy Top
Model 93 - Express Body with 20" Side Panels
Model 95 - Express Body with 14" Side Panels
Model 97 - Canopy Express with 20" Side Panels
Model 99 - Canopy Express with 14" Side Panels
Model 100 - Field Vestibule Full Panel Body
Model 110 - All Service Interchangeable Platform Body
Model 111 - All Service Interchange Gate Stake Body
Model 112 - All Service Interchangable Express Body
Model 114 - All Service Interchangable Double Panel Grain Tank Body
Model 116 - Canopy Top Express Body
Model 118 - Express Body with 48" Stock Rack
Model 119 - Express Body with Removable Flare Boards
Model 1018 - Enclosed Panel-Truck Body
Model 1019 - Light Express Body
Model 1020 - Canopy Top Light Express Body
Model 1020s - Screen Side Delivery Body
Model 1028 - Deluxe Panel Truck Body
---
Field Catalog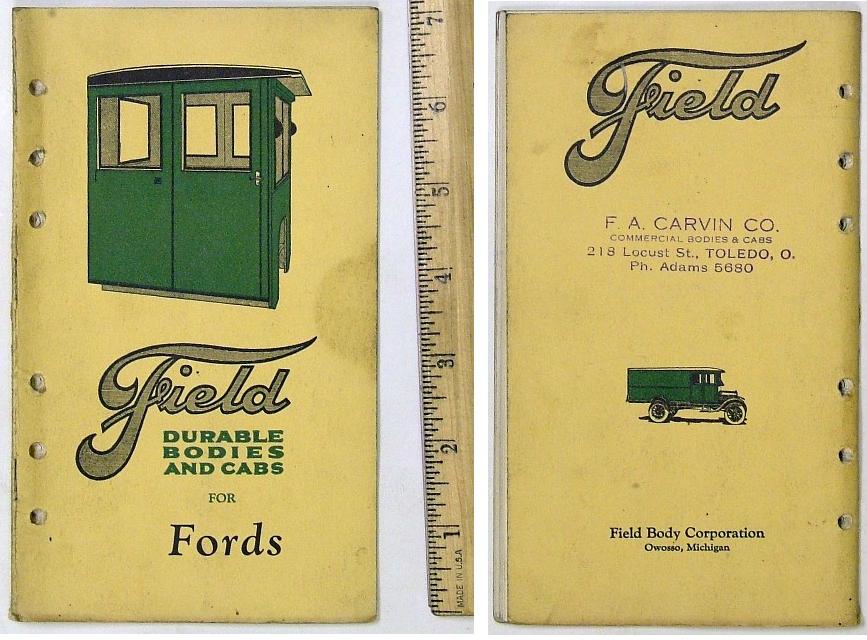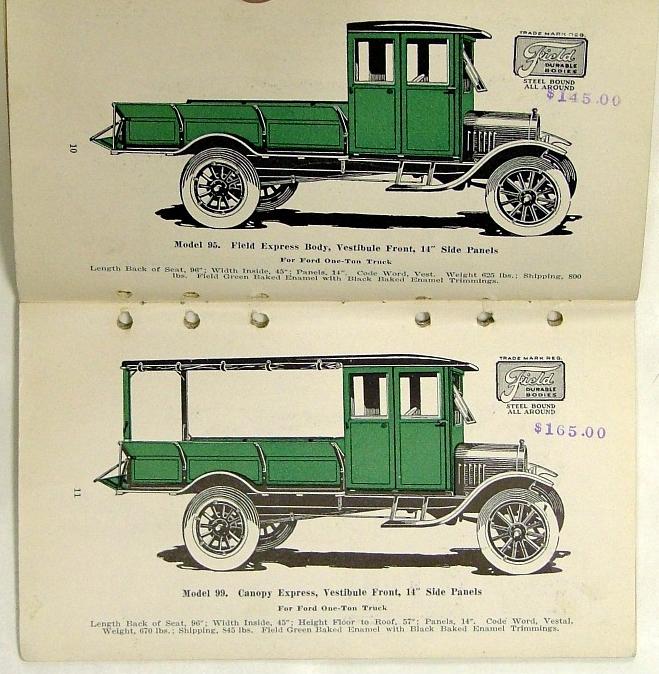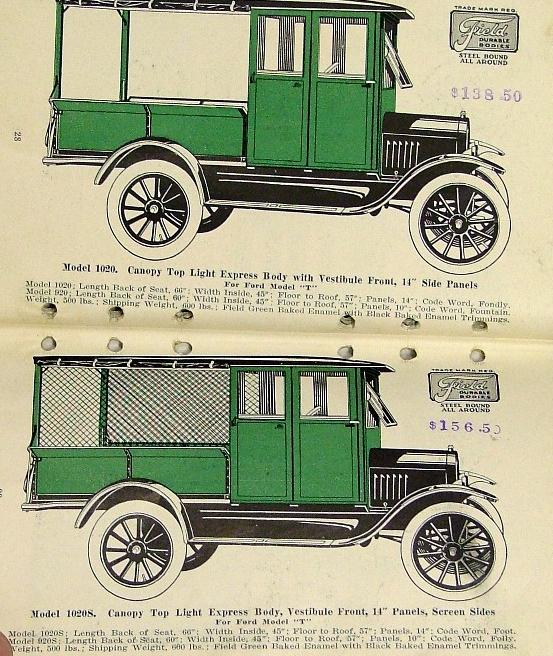 ---
---
Rust Ford Dealership
Corunna, MI
---