Owosso & Corunna Street Railway Co.
Shiawassee County, Michigan
---
---
In 1893, the first street car line was built between Owosso and Corunna. It was steam operated for two years and then converted to electricity. By the early 1930's, because of the automobile and the competition of the Owosso-Corunna Bus Lines, a part of Indian Trails Bus Lines, the street car had been put to rest.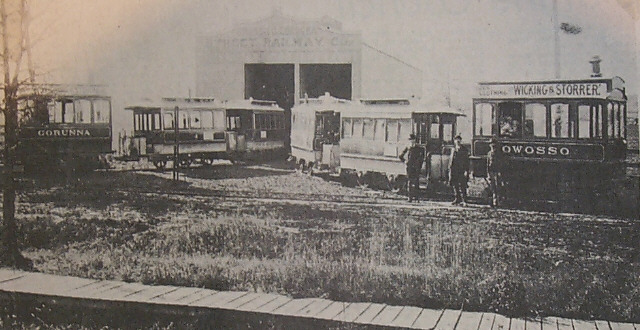 Appears to be powered by steam, before the turn of the century. Notice the two engines, you can see the stacks on both the OWOSSO and the CORUNNA. And the engines look like regular passenger cars, which was to keep from scaring the horses. Remember, this track went down the middle of the street and shared the road with the horse and buggy.
Also notice the advertising on the engines. This line ran from West Owosso east to Washington St., south to Lombard Ave. (now Corunna Ave., M-71) and then east to Corunna.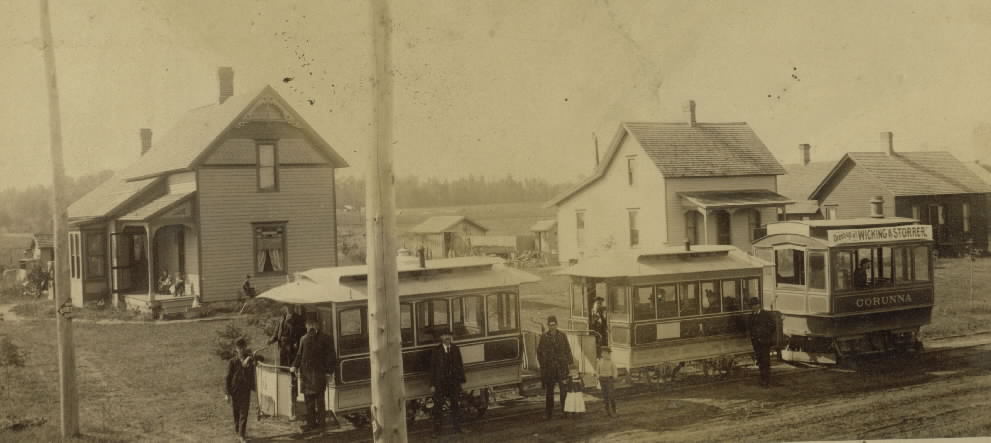 It ran to Shiawassee St., downtown Corunna, then it proceeded south to the Corunna Water Plant below. Since it either run forward or backward, it did not need a 'turnaround' or a 'Y' like the big railroads.
If you didn't have access to a horse and buggy, you could always get a ride on the street car to go to the big town of Owosso to shop. If you lived in Owosso, you probably took the street car over to McCurdy Park in Corunna on Sundays to enjoy the afternoon.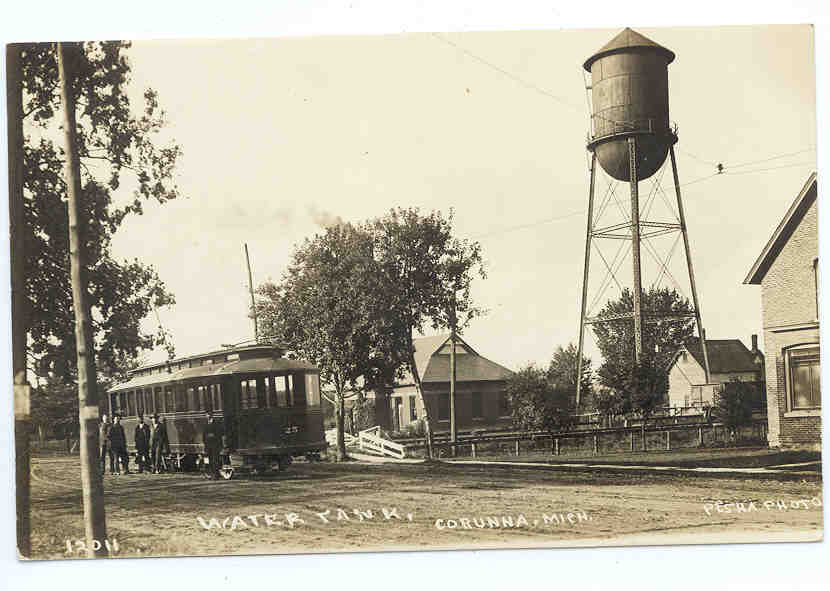 Car Number 25 above
Notice both of these cars have trolley poles
and you can faintly see the wires above.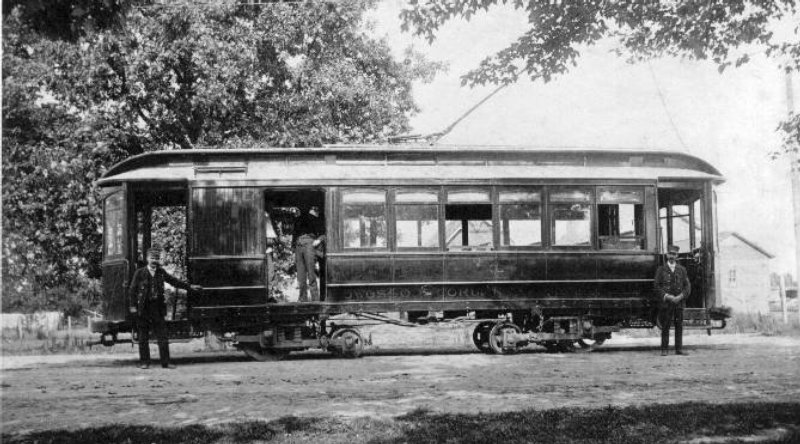 The Owosso & Corunna Traction Co.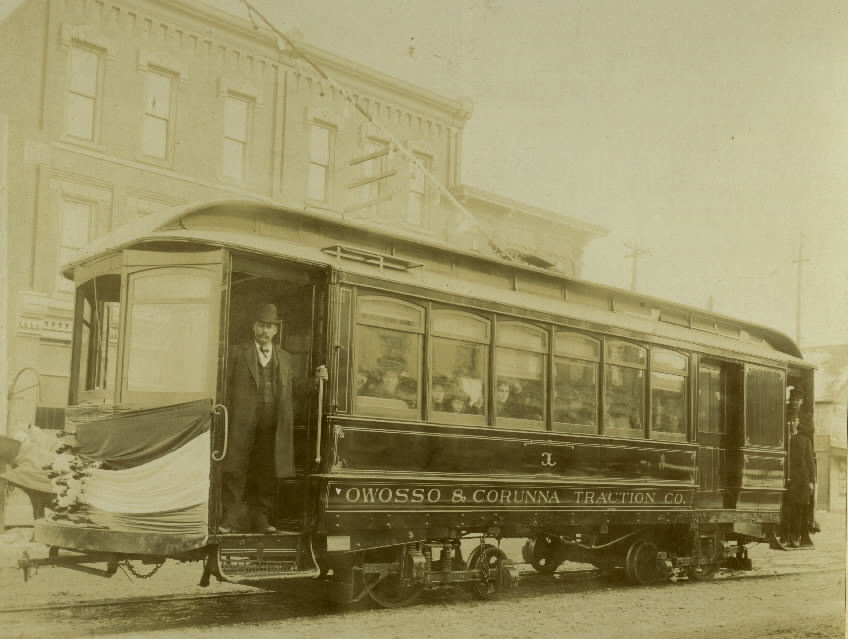 Looks like red-white-blue bunting and this photo could be its inaugural run or maybe all gussied up for the fourth of July.

Many cities had streetcars and eventually Interurbans, which were alittle larger and more powerful, were built to connect cities. When the Interurban came to town, it ran on the streetcar line.
By the 1930s, the bus companies had taken over much of the Interuban and Streetcar business and the tracks were torn up.
---