Owosso Motor Truck Company
Owosso, Michigan
---
Some of the Reliance Motor Truck Co. employees thought they could build a better mouse trap and decided to set out on their own and build a truck. Owosso Motor Truck Company was born in 1910 and was similar in appearence to the Reliance Truck, in that it was a Cab-Over design. Only about 10 were ever built, the plant closed in 1914 and none are known to exsist.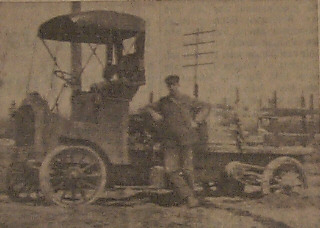 Above is test driver William Rust, whose daughter was Metta Mitchell. Mr. Rust drove all over the area picking up large rocks, that he used in building his home, which still stands at Ridge and South Ball Streets.

Mr. Rust later owned the Rust Ford Dealership in Corunna, MI
---
The Owosso Motor Truck was a 1-tonner with a 22 hp., two cylinder engine mounted under the floor boards, with a planetary transmission and double chain final drive. It had solid rubber tires and semi-elliptic springs all around. The wheelbase was 8' 10".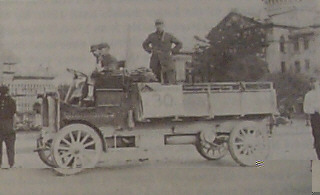 This 1911 photo shows an Owosso 2-ton truck which must have been in a race because of the #30 sign on the side.
---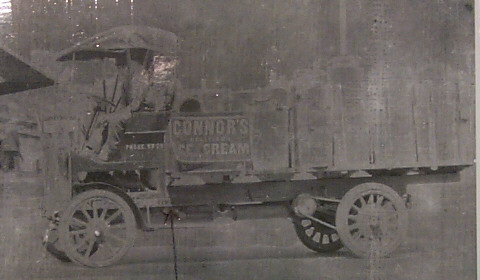 Conners Ice Cream Co. of Owosso purchased this truck
to deliver their product.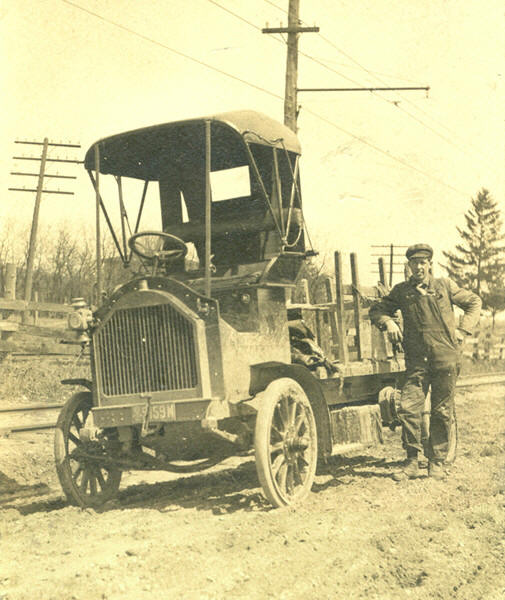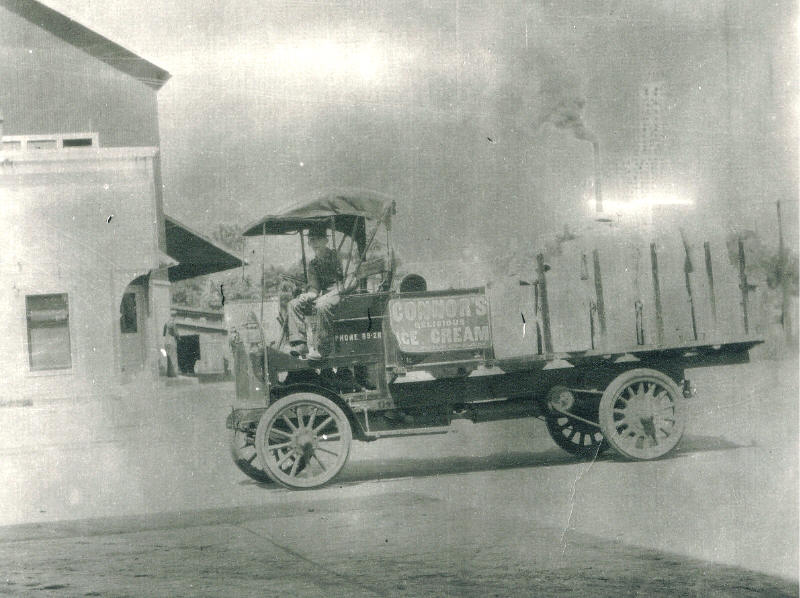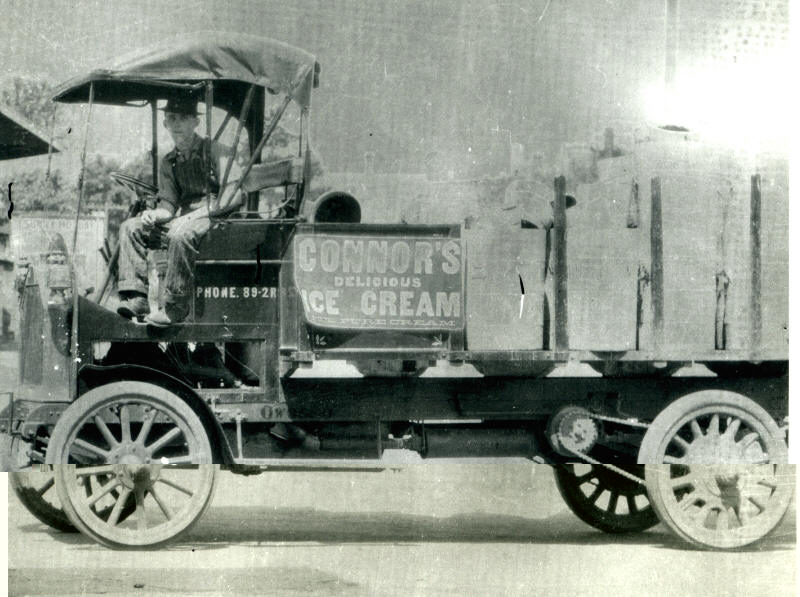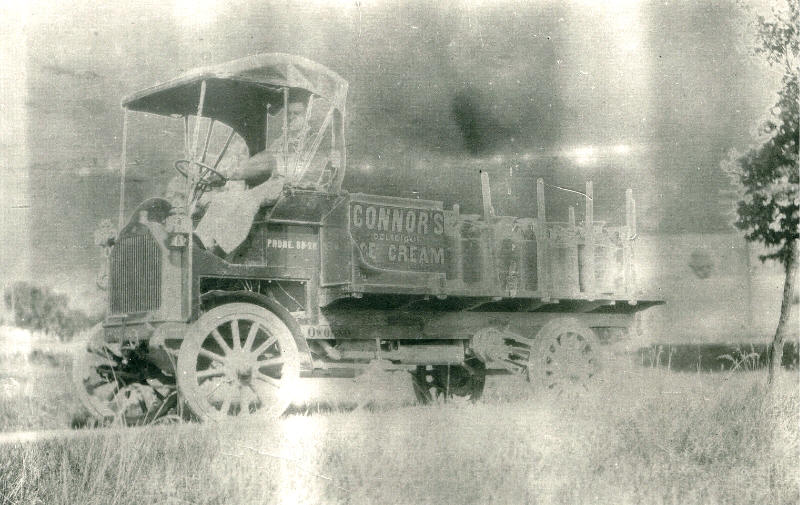 ---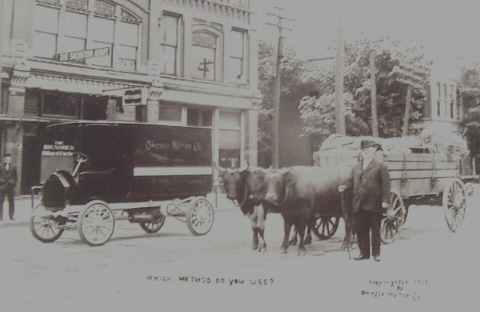 Jesse Shattuck owned this team of oxen and it appears that Owosso Motor Truck used this photo, taken at the corner of Main and Park St., for advertising purposes in 1910.
Which method do you use?
---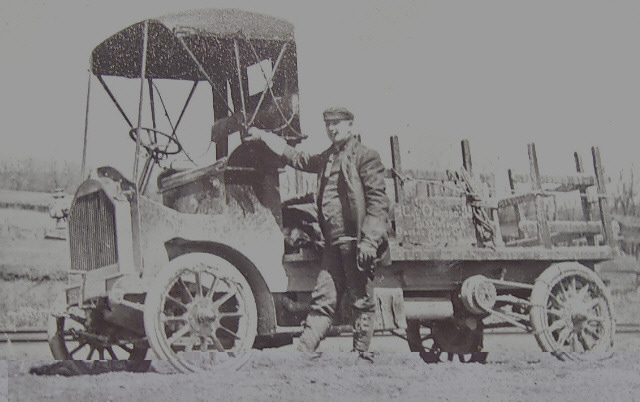 Here is a 4 cylinder model 1 and/12 tonner being tested by James P. Waters.
---
---